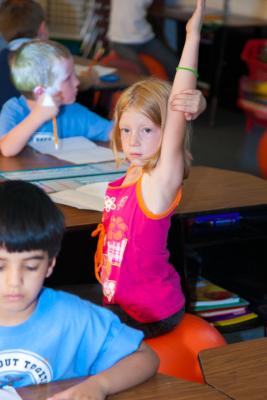 When a student is exhibiting Bauder BUCKS behavior in the classroom, the teacher would see that student sitting quietly at their desk. The student would raise their hand when answering a question,  listen when others were speaking, and would be working on classwork and turning assignments in on time.     In the hallway, they would be keeping their hands to themselves. They would greet people quietly as they passed, and they would maintain personal space.

In the lunchroom, they would say "please" and "thank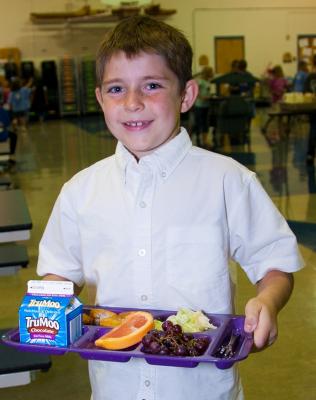 you." They would eat the food that they bought/brought. They would clean up after themselves and make sure all the trash is thrown away. Inside voices would be used when visiting with friends.

On the playground, adults would find students following the rules of the equipment. Students would include others in their game, and take their turn. When the bell rings, students would line up to come in.

Bauder BUCKS behavior can also be seen in the bathroom, during assemblies, on the bus, and at home.