Open a copy of the Encore Night Program and follow along with us on Thursday, January 26th, 2023 as the 4th & 5th grade students perform on stage! 
4th & 5th Grade Students and their Parents will find important Encore Night INFORMATION on this page.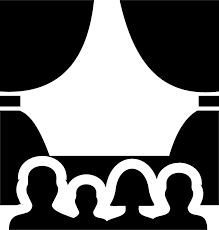 What is Encore Night? 
Check out our Encore Night 2022-23 Parent Information to find out!
Is your student excited to participate in the program?     Sign them up HERE.
. . . . . . . . . . . . . . . . . . . .
Students, practice your songs by listening to music files and reviewing word sheets on Mrs. Franklin's Google Classroom.  (MAKE SURE you are signed into GOOGLE CHROME with your PSD credentials, not your personal email, or someone else's login from your family.) Contact Mrs. Franklin via email (dfrankli@psdschools.org) if you have any questions or problems accessing this information!